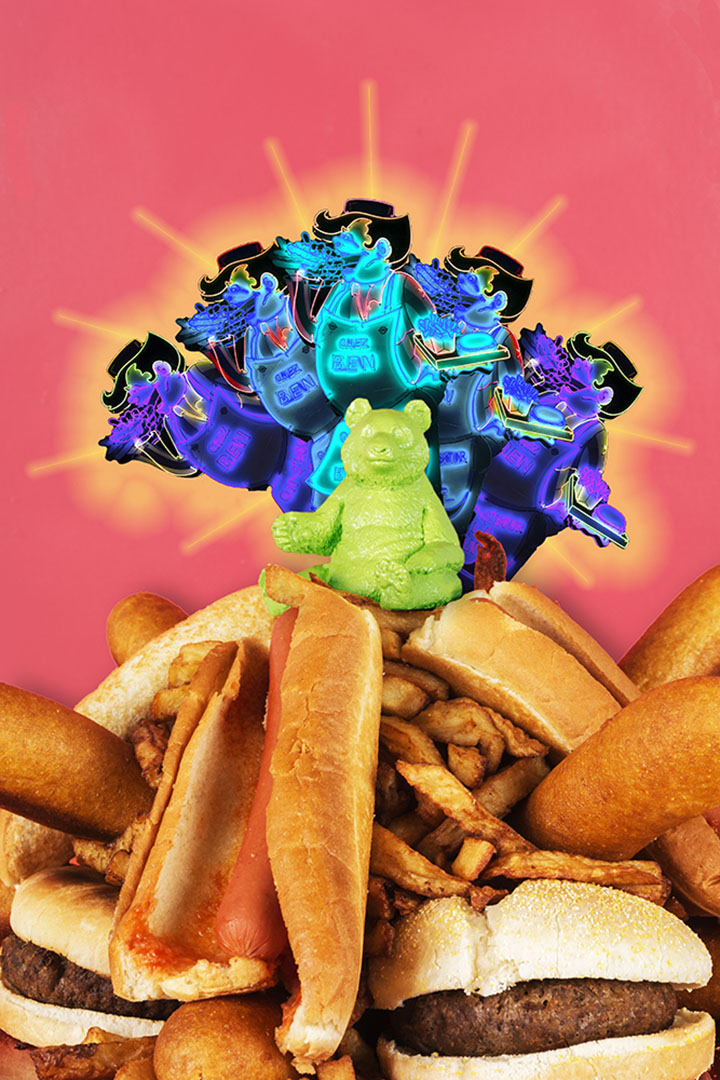 The ongoing project is a visual representation of Granby's identity. My hometown is known mostly for its Zoo, and although it is a big part of the town and the population's identity, there are plenty other characteristics and landmarks that defines them but that are often overlooked. Fueled by a desire to present the various facets of the town, I wanted to materialize its identity through objects and create playful compositions.

The incorporation of monochromatic wild animal figurines does a small nod to the Zoo, an emblem inseparably linked to the municipality.

Le projet en continu est une représentation visuelle de l'identité de Granby. Ma ville natale est surtout connue pour son zoo, et bien qu'elle représente une grande partie de la ville et de l'identité de la population, il y a beaucoup d'autres caractéristiques et points de repère qui les définissent mais qui sont souvent négligés. Animé par le désir de présenter les différentes facettes de la ville, j'ai voulu matérialiser son identité à travers des objets et créer des compositions ludiques.
L'incorporation de figurines d'animaux sauvages monochromes fait un petit clin d'œil au zoo, emblème indissociable de la municipalité.


@virginia emily cabana, 2020